Cleveland summers are more confusing than San Francisco's, but without the hills, Alcatraz (unless you include Mansfield), or sourdough bread in earshot of seal honking. Of course, we got Jimmy Dimora during a pasta feast. But the weather in July is a wonderful mixed bag, something for everyone. It's cold, it's hot. It's cloudy, it's sunny. It's breezy, it's sultry. And that's all in one day. Usually we bitch, but we stay because if we don't like it, it will change eventually. The summer weather reflects ourselves. We are warm and cool, man. Dig it, hipsters. For Thursday, July 9 at 9:30pm at the Literary Cafe, we have poets that represent just this. The cool, slick underground sounds of Robert Frazier and the warmhearted, let-it-out-baby voicifications of Azalea Tidwell.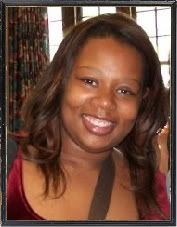 Azalea Tidwell popped into my consciousness at Nick and my Lix and Kix gig last February. Her warmth and command shook me right out of my complacency and into her vision of the world. Originally from Gary, Indiana, my understanding is that she never moonwalked with Michael Jackson. I have seen her work on Poetry.com and has a style that spans traditional, hip-hop, and slam with imagery and metaphor. Azalea (AZ-U-R)published a book last year titled My Poetic Exhibition.
Robert Fraser is the lead man of the poetry/eclectic band Hobo Monk. HB played at the Zygote in My City Festival where I was feature and they blew my mind with Frasier's verbal frolic. His first Book: Poems for the Short-Term Memory was published in 2007, by Cornerstone Books. It highlights the ridiculousness of modern life in our Monetary society, and the search for something more meaningful and real. Other than writing, Robert claims he works like everyone else and studys the Native American ways of living off the land. How cool is that?
Whatever the weather, rain or shine, sun or moon, hot or cold come to the Literary Cafe for some summer spectacular changes that will thrill and calm you. The Literary Cafe is located at 1031 Literary Road in the tepid neighborhood of Tremont in Cleveland.